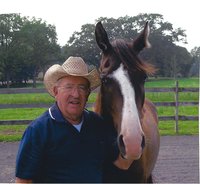 Charles Chuck Conrad
Charles (Chuck) Conrad passed away on July 27, 2019 at the age of 92.
Chuck was born on August 2, 1926 in Philadelphia, PA. He was the son of the late Charles Conrad and Johanna (Schafer) Conrad and lived his early life in Fishtown, Kensington and Swampoodle. He spent many happy years at home on Disston Street in Mayfair. He spent the last year and a half at Wesley Enhanced Living in Hatboro, PA.
Chuck is survived by brothers Robert and Richard, and many nieces, nephews, grandnieces and grandnephews. He was preceded in death by brothers Paul and George.
Chuck graduated from St. Columba Catholic School and attended Northeast High School. He worked for Nabisco for 49 years and served as a union leader for many of those years. He retired in 1992.
Chuck fished and crabbed at the Jersey shore for more than 75 years. He owned a home in Waretown, NJ, where he spent many happy vacations with friends and family. He enjoyed gardening and always took pride in his vegetables and flowers.
Chuck relished celebrating Christmas—he loved decorating his home and entertaining family at his annual Christmas Eve gathering. Chuck also loved horseback riding. In his youth, he rode with friends in Fairmount Park. In his later years, he enjoyed riding his favorite horse, Two Socks, with his brother Richard in Montgomery County.
Chuck loved the Lord. His funeral Mass will be celebrated at Saint John Bosco Church 215 E. County Line Road Hatboro, PA. 19040 at 10:30 a.m. on Saturday, August 3, 2019. The family will receive friends at 9:30 am until the funeral Mass begins. Internment will be at Saint John Neumann Cemetery in Chalfont, PA.
In lieu of flowers, contributions can be made to Saint John Bosco Church at the above address.