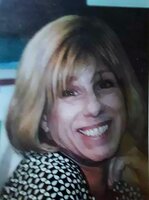 Susan Lutz "Sue" Folberth
Susan M. Folberth, 72, of Warminster, PA, died on August 26, 2022 at Abington Memorial Hospital.
Born July 17, 1950 in Philadelphia, PA, Sue was the daughter of the late Charles M. and Mary A. (Danaher) Lutz.
Sue is survived by her love and husband of 51 years, Paul Folberth; her beloved brother Michael Lutz (Linda Hammernick) and sisters Mary Anne Lutz and Kathleen Cilvik (Ralph); her cherished nephews and niece Andrew Lutz (Dawn Crowell), William Lutz (Mallory Forrey), and Emily Cilvik (Greg Squassi); her treasured grandnephew and grandnieces Maverick, Dylan, Jade, and Katherine Lutz. She was preceded in death by her dear niece Kate Cilvik.
Sue graduated from Archbishop Wood High School, Warminster, PA, in 1968. In 1968, she began her 52-year career at Fischer & Porter (later ABB) in Warminster, working her way up from file clerk to Manufacturing Engineer.
No services are planned. In lieu of flowers, contributions in Sue's memory can sent to the Breast Cancer Research Foundation bcrf.org