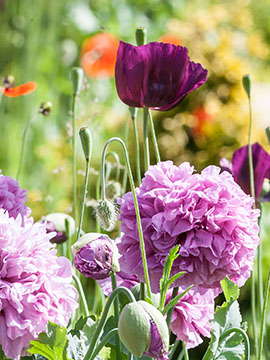 Obituary of Barbara Kirchner
Barbara A. ( Seng ) Kirchner of Warminster died on September 28th, 2018. She was 76. She was the wife of the late John M. "Jack" Kirchner Jr. and mother of Michael, Patricia Stoner, James, Christa Speranza, Eric, Johnna Stieber, Gunnar, Barbara Kirchner, Noelle Nero, Luke and the late Victoria Saresky. She is also survived by 33 grandchildren, 5 great grandchildren, 2 brothers and 4 sisters. Barbara was a longtime member of the V.E. German Club in Warminster. Relatives and friends may greet the family 6:00 to 8:00 P.M. Thursday and 9:30 to 10:15 A.M. Friday at St. Robert Bellarmine Church 856 Euclid Av. Warrington. Memorial Mass 10:30 A.M. Friday. Interment St. John Neumann Cemetery, Chalfont.
In lieu of flowers donations to "The Alzheimer"s Association" 399 Market St., Suite 102, Philadelphia Pa., 19106 Attn: Kirchner Crew Cares, would be appreciated.