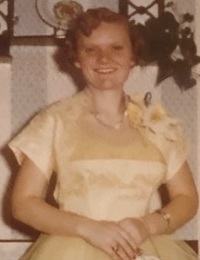 Obituary of Anne S. Hetzel
Anne Hetzel known as Nancy to those close to her, died peacefully at Neshaminy Manor Nursing Home on December 21st, 2018. Nancy was the beloved wife of Robert Hetzel. She was the loving mother of 5 children, Terry (Greg) Hildebrandt, Patty (The late Patrick) Longenecker, Joe (Kathy) Hetzel, Jeannie (Bill) Schoener and Tom (Becky) Hetzel. She had 11 grandchildren, Michelle, Peter, Lauren (Zeke), Nicole, Billy (BJ), Brian, Kelly, Tim, Nora, Jessica, and Bitsy.

Nancy was born on September 9, 1933 in the Manayunk section of Philadelphia to Charles and Julia (Reardon) Simister. She was preceded in death by her brothers Charles Simister and Joseph Simister and her sister Rita Gallagher with whom she shared many good times. She was a proud graduate of Little Flower High School class of 1952. Nancy married Robert on February 7, 1959. They enjoyed close to 60 years of marriage together. Nancy loved to laugh. She brought joy and laughter to all those around her. Nancy was known for her use of proverbs which were coined by her family as "Nancy-isms". She loved cardinals, music, and talking in an Irish brogue. Nancy was a fun loving, vibrant person people loved to be around. She will be missed greatly by her family and friends. Donations can be made in memory of Nancy to Little Flower High School in Philadelphia at littleflowerhighschool.org.