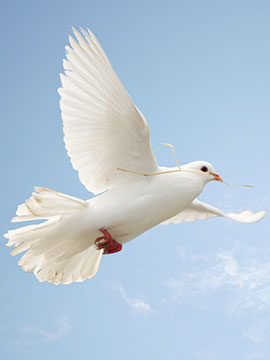 Obituary of Robert Frederick Milardo
Robert Frederick Milardo of Warminster passed away peacefully in his sleep on Wednesday, December 26th, at the age of 91. Beloved son of the late Marie Rose and Michael Milardo, Robert is survived by wife Marie Joan (D'onofrio), his wife of 53 years, and two children: Lynn Marie and Robert Michael (Terry). He is predeceased by his sisters Dorothy and Lorraine.
Robert was born on November 27th, 1927 in Middletown, Connecticut. He was a proud graduate of Woodrow Wilson High School, where he was a member of the varsity football team, track team, student government, and advisory council. He joined the United States Air Force in 1948 and retired in 1970, he served a one year tour in Vietnam from 1966-1967. After military retirement, he worked at RMI in Warminster, Pennsylvania from 1970 until his retirement in 1987.
He was well loved by friends and family, he will be greatly missed. Relatives and friends may call Thursday 9:00 A.M. at St. Robert Bellarmine Church 856 Euclid Av. Warrington. Funeral Mass 10:30 A.M. Interment Holy Sepulchre Cemetery Cheltenham.

In lieu of flowers, the family requests donations be made to:
Wounded Warrior Project
PO Box 758517
Topeka, Kansas 66675-8517
By Phone: 877.832.6997 | By Mail: Download this form and mail:
https://support. woundedwarriorproject.org