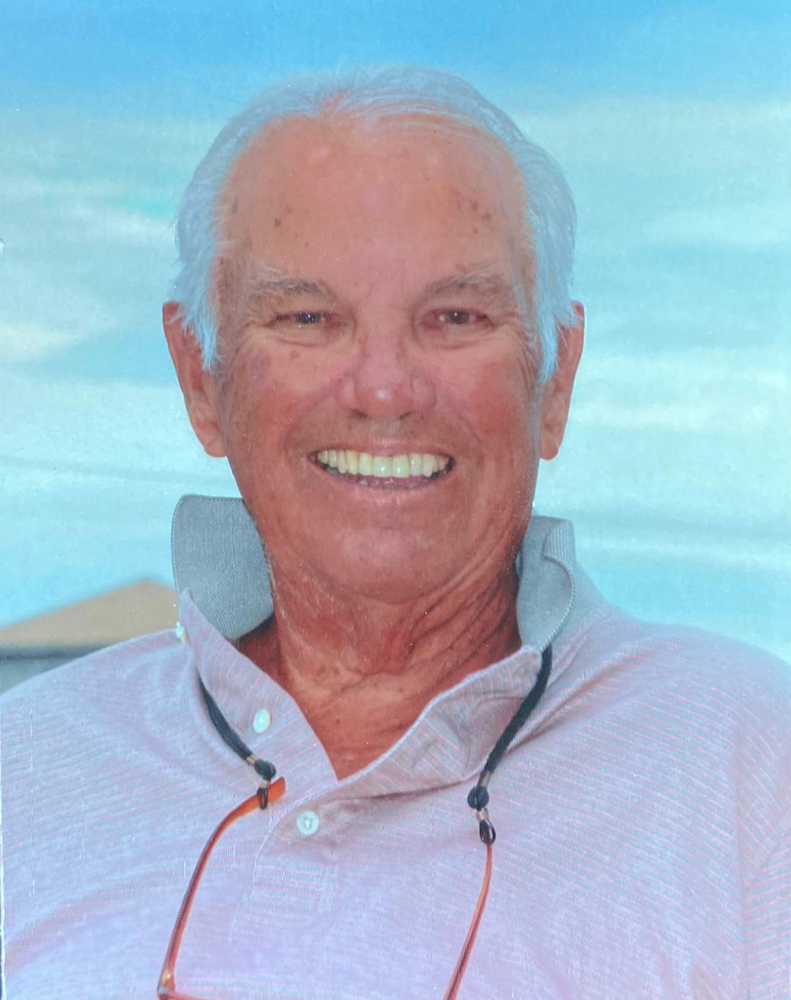 Obituary of Joseph A. Gallagher
Joseph A. Gallagher
Retired CEO of IVB and Fidelity Bank
March 21, 1928/March 8, 2022
Joseph A. Gallagher, of Villanova, PA and Naples, FL, passed away peacefully in Naples, FL on March 8, 2022 just 12 days shy of his 94th birthday, in the company of his family. Joe was predeceased by his wife Emilie (nee MacFarland) in 2010, brother Martin and sister Miriam SHC. He was born in Philadelphia, PA and is a graduate of West Catholic High School and LaSalle University, class of 1950. Joe is also a proud veteran having served as a Captain in the United States Marine Corps during the Korean War and always held the USMC in high regard. Following his years of service, he joined the Land Title Bank as a Management Trainee. From that point on he continued in the commercial banking business for the following 35 years his career culminating as CEO of the Industrial Valley Bank and Trust, then as Chairman of Fidelity Bank.
He subscribed to the creed that "there is no limit to the good a man can do if he doesn't care who gets the credit" and followed that up with action. Because of his commitment to others, he worked for many good causes. He was the chairman of the 1984 record-breaking United Way Campaign and his concern for religious education was his inspiration to plan and implement the BLOCS (Business Leaders Organized for Catholic Schools) program. The initial campaign Joe chaired raised more than $50 million which was accomplished after then Cardinal Krol's Blue Ribbon Committee concluded that educating 260,000 students without any government assistance needed support from outside the government, to include individuals, companies, firms and foundations.
He headed fundraising campaigns for LaSalle University and West Catholic High School, his alma mater's, this was Joe's way to repay his debt for the education he so highly revered. He was also as passionate in his work on behalf of other charities.
At the request of the Trustees at Hahnemann University he became Chairman of the Board. During his time of service, the Board of Trustees was reorganized, a new President was appointed and the Dean of the Medical School was replaced and a period of financial instability was overcome.
He was devoted to his wife of 57 years and a proud father to their seven children Joseph, Jr, Lisa, Stephen, Francine, Sheila, Miriam and Sean. He also relished his role of grandfather to 16 grandchildren and 6 great-grandchildren.
Joe was also well read, well-traveled and enjoyed his time on the golf course at Overbrook GC and the Vineyards GC in FL. He was also a friendly and familiar face to anyone walking the beach along Gulf Shore Blvd. Joe, Jr said his father always contended that whatever he achieved in life was a tribute to the Sisters of the Immaculate Heart of Mary, his grade school teachers, and his time in the United States Marine Corps.
Relatives and friends are invited to a Celebration of Life for Joe on April 22, 2022 beginning at 9:00 am with Mass to follow at 10:15 am at St John Vianney in Gladwyne, PA. Interment at Calvary Cemetery, Conshohocken, PA. In lieu of flowers donations can be made to Gratitudeamerica.org.