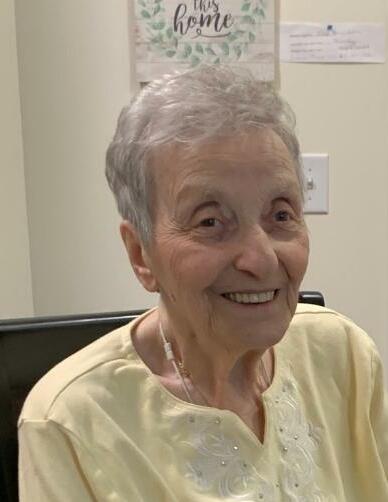 Obituary of Delores M. Coleman
Delores M. Coleman (nee Siciliano), age 89 died peacefully on August 17, 2022.
Delores was preceded in death by her beloved husband James R., and son Ronald and her grandson Brian.
Delores is survived by her dear children, James (Debbie), Barbara DuBan (Steve), Kevin (Cathy), and Dee Kloiber (John); grandchildren Stephen Jr., Denise, Kimberly, Stephanie, Chrissy, Bill Weissinger, Jimmy and Billy Coleman; and two step grandchildren, and ten great-grandchildren, and four step-great-grandchildren. Delores also leaves behind a dear Sister-In-Law and friend, Dee and many dear nieces, nephews, and cousins.
Delores (Dee) was a devoted wife, mother, and grandmother, affectionately referred to as "GiGi" by her family. Delores worked for the School District of Philadelphia for almost 20 years and retired to the Villas, NJ. Delores then took on a job greeting the seniors and doing the laundry at the Bolero Motel and worked until she was 80. She loved Bingo, singing the oldies, dancing and just having a good time. Delores lived her life to the fullest and truly loved her retirement life. Some of her happiest moments were spent with her family. Delores had a feisty and loving spirit and truly one of a kind. She will be greatly missed by all who knew her.
Relatives and friends are invited to greet the family and pay their respects on Friday, August 26, 2022 from 9:30-11:00 a.m., followed by her Mass of Christian Burial at 11:00 a.m. at St. Christopher Catholic Church, 13301 Proctor Road, Philadelphia, PA 19116. Interment will follow at SS. Peter and Paul Cemetery, 1600 S. Sproul Road, Springfield, PA 19064 at 1:00 p.m.
In lieu of flowers, memorial donations can be sent to St. Jude Children's Research Hospital, P.O. Box 1000, Dept. 142, Memphis, TN 38148-0142.