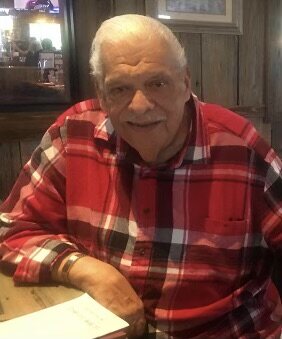 Obituary of Albert William Pena
Albert William Pena, 85, of North Wales, PA, passed away peacefully on September 7, 2022, at Jefferson Lansdale Hospital.
Born July 6, 1937, in Brooklyn, NY, Al was the oldest son of the late Asuncion and Emma (Miranda) Pena.
Al attended Boys High School in Brooklyn, NY. He started his working career as an export supervisor for Richardson-Merrell in New York City before relocating to Hatboro, PA in the early 1970's. Al continued to work for Richardson-Merrell (later Richardson-Vicks and Procter & Gamble) at their Hatboro plant and Fort Washington office. Al held several other positions at Nutrisystem and U-Haul until his retirement.
Al was a devoted baseball fan. As a child and young man, he attended many Brooklyn Dodgers games at Ebbets Field. He often talked about seeing some of the greatest players of all-time, Jackie Robinson, Willie Mays, and his favorite player, Gil Hodges. He became a Phillies fan and one of the highlights of his fandom was attending a World Series game in 1980. He passed the love of baseball on to his sons and supported them by volunteering as an umpire and scorekeeper for the Upper Moreland Little League in the 1970's and 80's.
Al is survived by his wife, Joan (Collins), and her children Kathy, Joseph, and Michael and their children; his brother William (Celeste); his sister Gloria; his daughter Jackie Saylor and her sons David, and his daughter Carmella, and Derek; his son Rob (Patti) and their children Olivia, Robert, Antonio, and Eva; his son Edward (Donna) and their children Brandon and Marisa. He had 15 grandchildren and 3 great-grandchildren and many nieces and nephews.
Al was preceded in death by his parents, his sisters Carole and Rosemary, his first wife Antonia (Rivera), and his grandchildren Morgan Lee (Rob & Patti) and Alex Rabbe (Ed & Donna).
Relatives and friends are invited on Monday, September 12, 2022, from 10:00 to 11:00 AM at the Louis Swift Plunket Funeral Home, 429 North York Road, Hatboro. Rev. Michael Owens will conduct service at 11:00 AM. The interment will be in Hatboro Cemetery.
The family would like to thank all his caregivers and health care staff for their loving care. In lieu of flowers, donations can be made in his name to the National Kidney Foundation. at www.kidnet.org