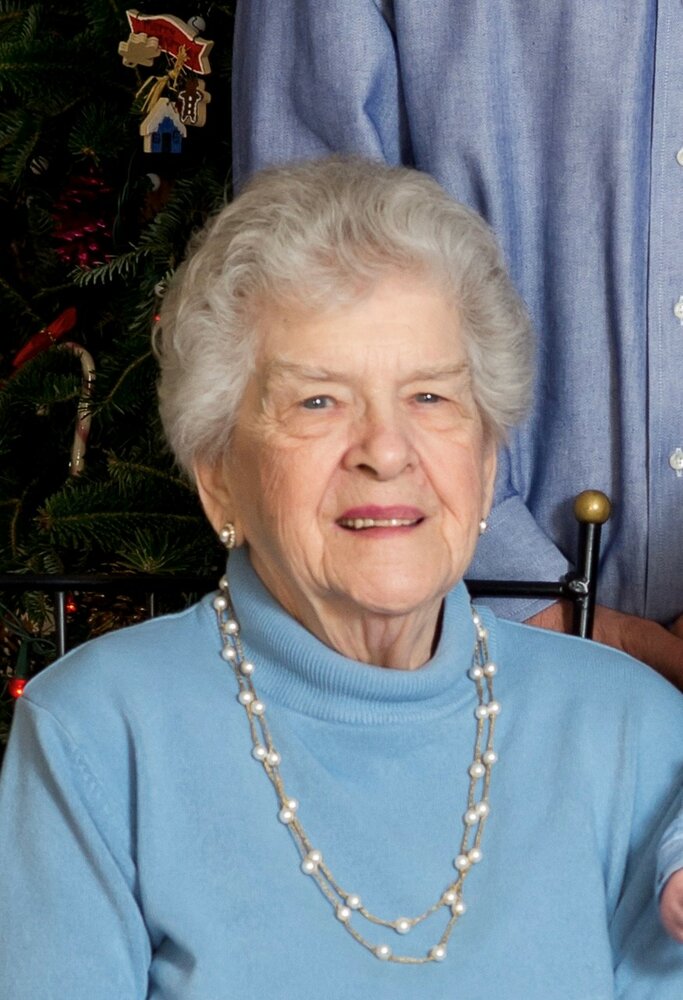 Obituary of Nancy J. Barrett
Nancy J. Barrett, passed away peacefully on June 8, 2023, at Ann's Choice Senior Living Community with her family by her side. She was 101 years old. Nancy was born in Pittsburgh, PA, on December 10, 1921, to the late Harold and Alma McLean.
Nancy led a fulfilling life as a dedicated homemaker, caring for her family with love and devotion. She graduated from Wilkinsburg High School in Pennsylvania, Class of 1940, and throughout her life, she enjoyed playing the card game bridge with a close-knit group at Ann's Choice, creating cherished memories and lasting friendships.
Nancy was preceded in death by her loving husband, George W. Barrett in 1994, and her daughter Pauline Koch in 2000. She is survived by her son, James "Jim" Barrett, and his wife Daun. Nancy was a cherished grandmother to seven grandchildren and their spouses, and she adored her twelve great-grandchildren and three great-great-grandchildren.
Friends and family are invited to pay their respects on Friday, June 16, 2023, from 9:00 to 10:00 AM at Louis Swift Plunkett Funeral Home, 529 N. York Road, Hatboro, PA 19040. A funeral service will follow at 10:00 AM. Nancy will be interred at Whitemarsh Memorial Park, Horsham.
In lieu of flowers, the family kindly requests donations to be made to the Ann's Choice Scholarship or Staff Appreciation Fund. To make a contribution, please contact the Ann's Choice Philanthropy Department at 215-443-3999 for more information.