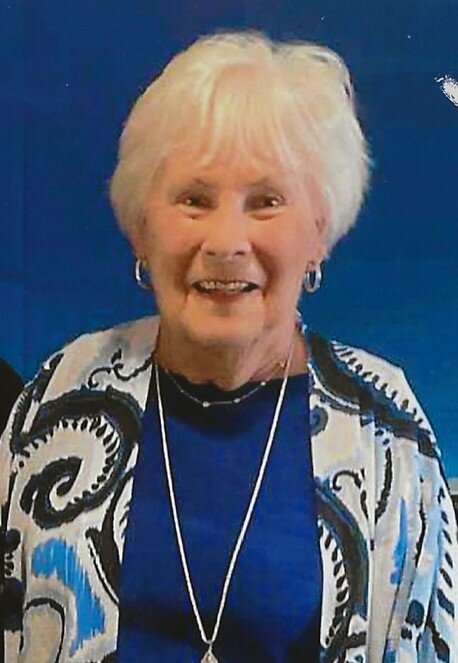 Obituary of Esther Virginia Wilson
It is with heavy hearts that we announce the passing of Esther Virginia Wilson, a beloved wife and mother, who left us on Sunday, September 10, 2023, with her family by her side. Esther's journey began on September 5, 1937, in Philadelphia, where she was born to Catherine Elizabeth O'Neill and Joel Russell Reiner. Esther was a cherished sister to the late Dorothy Rubbo of Hatboro, PA. She touched the lives of many with her kindness, wisdom, and unwavering love.
Esther graduated from Germantown High School in 1956, where she excelled both academically and socially. After high school, she embarked on her professional journey, starting her career at Western Savings Fund where she displayed a strong work ethic from the beginning quickly advanced to be the Executive Secretary for the Senior Vice President.
In 1961, Esther's life took a beautiful turn when she married the love of her life, John Wilson. Almost two decades later, Esther found herself at the heart of John Wilson Associates, where she served as the office manager. Her commitment and attention to detail played a pivotal role in the growth and success of the company. Her colleagues and peers respected her not only for her professionalism but also for her warm heart and caring nature.
After her marriage, Esther dedicated herself to family and community. She served as an assistant for local Brownie and Girl Scout Troops, volunteered at Horsham Little League and Horsham Hawks Football snack stands. Later in life she was active in the Abington and Gwynedd chapters of the Daughters of the American Revolution, served as a Deacon at the First Presbyterian Church of Warminster, and enjoyed her membership at the Old York Road Country Club.
Esther is survived by her beloved husband, Dr. John Wilson. She was a devoted mother to her children: Donna Lynne Hinkson of Horsham, PA (husband Gregory Hinkson), John Phillip Wilson of Whitemarsh, PA (wife Kathleen Kiley Wilson), and Karen Wilson English of Horsham, PA (husband Christopher English). Esther was a loving grandmother to Nicholas Hinkson, Sonia Hinkson, Jennifer Heames (Wilson), Julie Wilson, Kara Wilson, Scott English, and Justin English. Her great-grandson, Clark Jed Heames, brought immense joy and pride to her life.
Esther's legacy lives on through her husband John, her children, grandchildren, great-grandchild, and the countless lives affected throughout her journey. She will be remembered for her kindness, laughter, and sensibility and how she always opened her heart and her home. As we say our farewell, let us remember Esther not for her passing, but for the remarkable life she lived and the indelible mark she left on this world.
Family and friends are invited to pay their respects and celebrate Esther's life on September 15, 2023, at First Presbyterian Church of Warminster 500 Madison Av. Warminster Pa. 18974. Visitation will begin at 9:00 AM and conclude promptly at 10:45 AM, followed by a memorial service at 11:00 AM. Interment to follow at Whitemarsh Memorial Park, Horsham. All who knew and cherished Esther are warmly welcomed to join in commemorating her life and bidding her fond farewell.
In lieu of flowers, Esther has requested that donations be made to either the First Presbyterian Church of Warminster or the ACTS Legacy Fund.