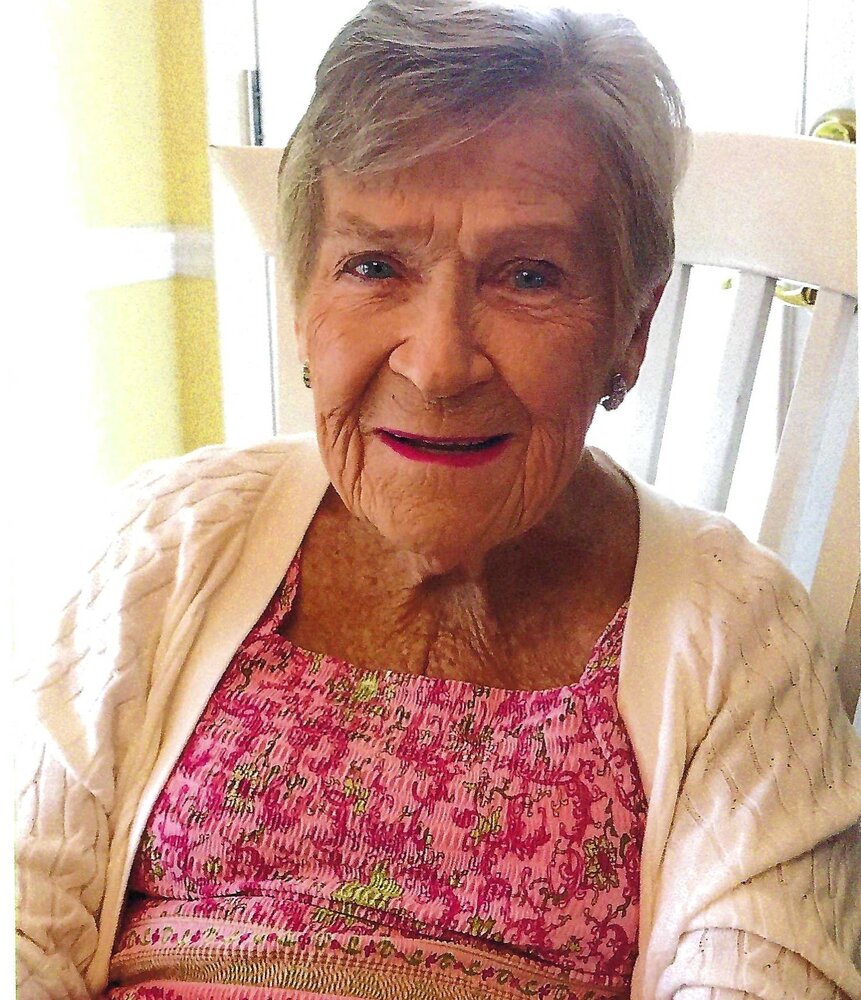 Obituary of Margaret L. Lavery
Margaret L. Lavery (nee Dougherty), 93, of Hatboro, Pennsylvania, passed away peacefully surrounded by her family on Monday, October 2, 2023.
Born March 16, 1930 in Philadelphia, PA, Margaret "Peg" was the daughter of Johanna (Brickley) and Daniel P. Dougherty. She was predeceased by her beloved husband of 44 years, James E. Lavery, sister Rita Kelly, brothers Raymond and Daniel Dougherty, son-in-law Robert Ruxton and grandson, Daniel Paul Lavery.
Peg is survived by her daughters, Denise Anne Frasca (Michael), Karen Donna, Mary Beth Ruxton and Patrice M. Craggs (Brian) and sons James L. (Diane), Daniel P. (Diana) and Kevin S. (Joanne). Peg was also blessed with the love of her grandchildren, Ryan, Robert, Erika, Meghan, James, Devon, Maura, Margaret, Joseph, Robert, and Timothy. The lights of her life were her treasured great grandchildren Rowan, Eian, Benjamin, Cooper, Jameson and Dylan. She was also the beloved Aunt to Hugh (Carol), Ann (Joseph), Michael (Robin), Patrick (Stacey), Kathleen (Thomas), Nicholas, Taylor, Thomas and Kaeleen, along with many other nieces and nephews.
Peg graduated from Hallahan Catholic Girls High School in Philadelphia in 1947. She met her beloved husband Jim, while they worked for ITE Circuit Breaker in 1952. They married in 1954, moved to Hatboro and Peg became a devoted wife and mother. Peg was an original member of St. John Bosco Parish. Given that Peg and Jim had 7 children, her interests were very diverse. She was a Little League and Soccer Mom, a Marching Band and Cheerleading supporter, and an unwavering champion for the underdog.
Peg's love for the shore was instilled in her children with summers spent in Ocean City, NJ and in her grandchildren and great grandchildren who have grown up with sand between their toes.
Relatives and friends are invited to a visitation on Sunday, October 8, 2023 from 3:00pm to 5:00 pm at the Louis Swift Plunkett Funeral Home, 529 North York Rd, Hatboro, PA. A visitation will also take place on Monday, October 9, 2023 from 9:30 am to 10:45 am at St. John Bosco Church, 235 E. County Line Rd, Hatboro, PA and will be followed by a Mass of Christian Burial at 11:00 am. Interment will take place at St. John Neumann Cemetery, 3797 County Line Road, Chalfont, PA, 18914, following the Mass.
In lieu of flowers, Peg has requested that donations be made to the "Ocean City NJ Surf Chair Program" in her name at the address below.
The City of Ocean City Recreation Trust Fund
Attn. Surf Chair Program
861 Asbury Avenue
Ocean City NJ 08226
Please call 609-525-9304 with questions.