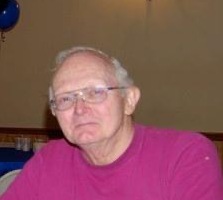 Obituary of William C. Weachter
It is with great sadness that we announce the passing of our beloved William (Bill) C. Weachter on the morning of Monday, October 2nd, 2023. He passed peacefully surrounded by his sister, Dolores.
William attended North Catholic High School, and after departing from high school, he joined the United States Air Force from 1962 until 1966. He obtained the title of Second-Class Airmen while serving for his country. After returning home from the service, he worked numerous jobs including working at Jomac for over 20 years in Warminster, Pennsylvania.
Bill had many hobbies throughout his life, some of which included gardening with his father, collecting coins of all kinds, and one of his favorite activities he talked about was bowling. Bill was an avid bowler and was a member in a local bowling league for many, many years and still talked about bowling regularly.
Bill is predeceased by his parents (William and Veronica) and his brother (Joseph). He is survived by his sister (Dolores), nieces (Jennifer and Amy), and his great nephew (Adam). In lieu on flowers, the family requests you send donations to the Purple Heart.
Graveside services are on October 11th, 2023 at 11am at St. John Neumann Cemetery, 3797 County Line Road, Chalfont PA 18914